Products - Scrub Brush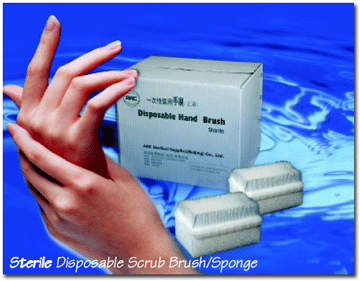 An easy to open package holds a single use, dry sterile brush/sponge. Specially designed for comfort and efficacy and to provide a thorough non irritating skin scrub...... the first and vital step towards the control of surgical site infection.

Copyright @ 2005, ARC Medical Supplies (Beijing) Co., Ltd. All rights reserved.